Synopsis
American Communion melds intimate portraits of veterans of the US-led conflicts in Vietnam, Iraq, and Afghanistan, with analysis of historical shifts in American practices of war making. Focusing on personal struggles with soldier identity, family relationships, civilian employment, and post-traumatic stress, this film sheds light on the combat veteran as a living individual, and as a cultural figure, asking critical questions about the relationship between global warfare and life on the home front. What does it mean to be a combat veteran in contemporary America? How do the experiences of returning soldiers today relate to, and differ from, those of the veterans who have come before? And how does the public image of veterans reflect and shape a culture of persistent war?
Filmmakers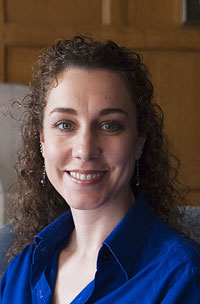 Beatrice Jauregui
Director, Producer
Beatrice is a cultural anthropologist based at the University of Toronto. She completed her PhD at the University of Chicago, and lived in northern India for two years studying everyday interactions between police officers and the public. Beatrice has written extensively on the lived experiences of police and soldiers in both South Asia and the US, and is co-editor of the volume Anthropology and Global Counterinsurgency (2010). Her grandfather fought in WWII and Korea, her father in Vietnam, and her brother in Iraq.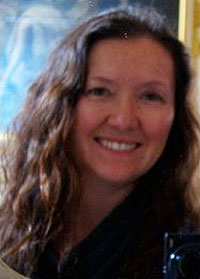 Margaret Jamieson
Co-Director, Associate Producer
Margaret Jamieson has been a filmmaker, writer, and professor for a decade. Her personal films, a poetic blend of document and experiment, have played at museums and festivals around the world, and her film work with community groups as disparate as the Ada tribe in Ghana and the Haudenosaunee of the northeastern United States, has been utilized by those groups to give voice to histories which run parallel to the dominant narratives. She is interested in the intersection of experience and memory, and finds the film medium perfect for this exploration.

Anand Rao
Assistant Producer, Production Manager
Anand draws on his background in theater and music performance to conduct production management and audio recording. He brings more than a decade of experience in corporate, non-profit and advocacy work to organizing the business affairs and fund raising for American Communion.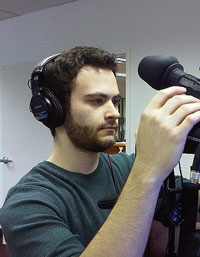 Ryan Jacobi
Cinematographer, Associate Editor
Ryan is a filmmaker who enjoys creative ventures of all shapes and sizes. He received his Bachelor of Science degree in cinema and audio at Ithaca College and has worked for Sync Sound/Digital Cinema on projects ranging from NBC's 30-Rock to HBO's The Alzheimer's Project as well as collaborations with Murray Street Productions and NPR. You can learn more about him at 'boutsoundandvision.
Advisors
Beth Bailey – Author: America's Army; Professor: Department Of History, Temple University
Brian Brazeal – Director: Ethnographic, Visual Anthropology, Digital Media Lab, CSU Chico
John L. Jackson – Professor, Film maker: Annenberg School of Media Studies and Department of Anthropology, University of Pennsylvania
Irina Leimbacher – Lecturer: Department of Film Studies, Kenne State College
Nadine Patterson – Film maker: Harmony Image Productions/Hip Cinema